Crown Limousine Service Rates and Information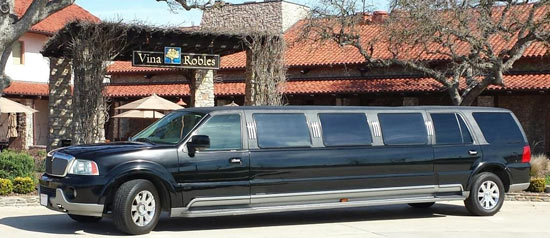 Normal Operations:
Weekdays: Monday - Thursday
Weekends: Friday - Sunday
Our rates vary per vehicle, and depends on pick up location. Please call or email for rates.
One Way Transportation:
Rate: Port to Port - Please call for details.
Wine Festivals and Major Holidays
5 hour minimum - Including pick up locations: San Luis Obispo, Pismo Beach, Morro Bay, Cayucous, and Cambria
Specials:
Are you committed to the public as a service member of Fire, Police, EMS, or Military?
Other Information:
A 20% chauffeur's gratuity is customary
Our rates do not include: Gratuity, Entrance Fees, Parking Fees, Bridge Tolls, or Tasting Fees
We accept: Mastercard, VISA, Discover, American Express, Check or Cash
Pets are sometimes permitted on a case by case basis
Cancellation Policy: Please see our SERVICE AGREEMENT