Beer Tasting by Limousine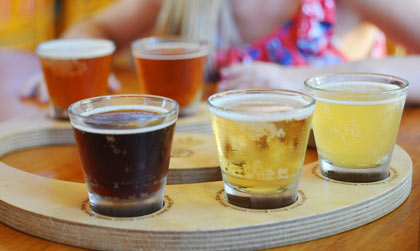 Choose your own breweries to tour by limo!
The Central Coast is also known for its Beer! Breweries include: Firestone Brewery, Barrelhouse Brewing, Dunbar, Tent-City, Paso Robles Brewing Company, Tap-It, and Many More!

Bottled waters are provided
Minimum Hours do apply
1-15 Passenger Vehicles
Select your own breweries to tour or try some of our favorites below.